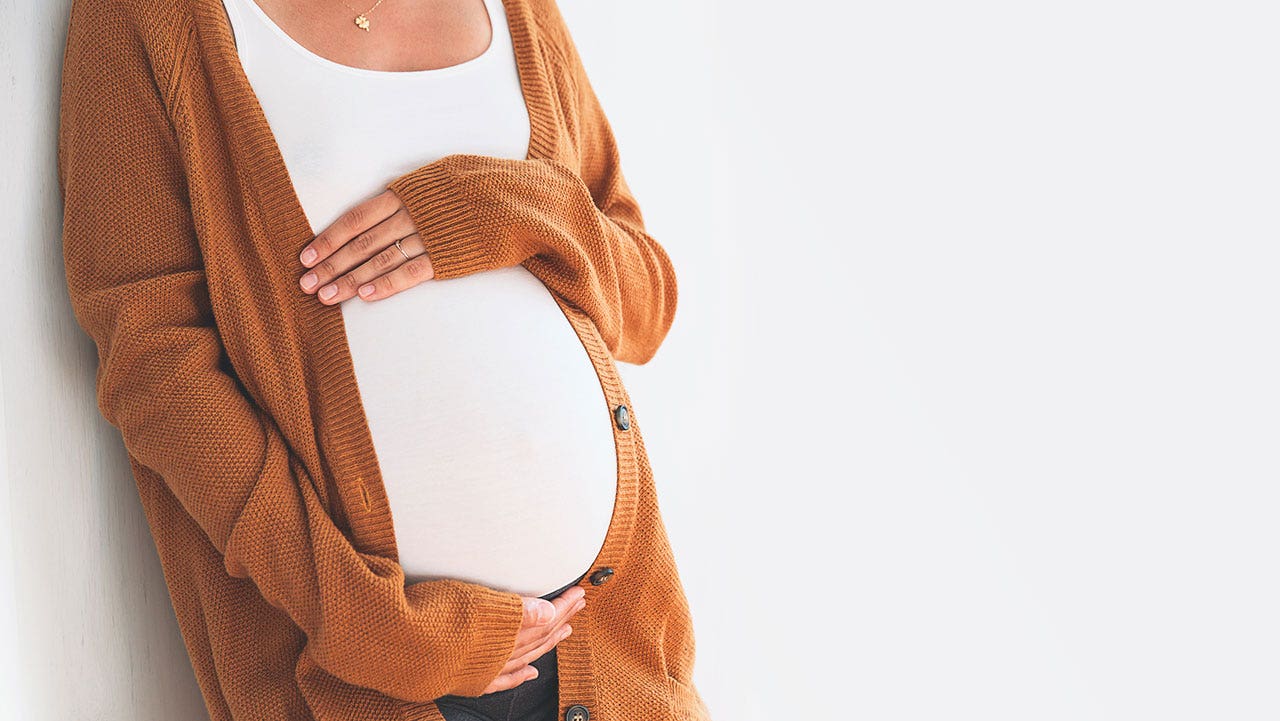 Bikini model poses for glamor photo during childbirth, accused of staging a photo
A bikini model has been criticized online for posing for a staged photo with a face made up to announce she had gone into labor.
Australian beauty Hannah Polites, 28, posted the candid snap that appeared to show how she and her husband Grant Small, alongside their daughter Evaliah, were leaving for hospital.
But followers were quick to point out that the mum not only had her hair perfectly positioned for the photo, but was wearing full makeup – suggesting the moment was completely staged.
Wearing a matching gray outfit with her husband, Hannah shared the snap on her Instagram hours before welcoming her baby into the world.
THE INSTAGRAM STAR COULD NOT SELL 36 T-SHIRTS TO 2.6 MILLION SUBSCRIBERS: "THE BUBBLE OF INFLUENCE BRIGHT"
Beside the smiling family, who stood next to a newborn baby's car seat occupied by a teddy bear, a word board read: "Mum is in labor and baby is almost here."
And while many supported the family photo, some of the model's millions of followers called the post "weird" and "weird" to do while in labor.
"Is taking the time to set up a staged photo for Instagram when you're at work problematic? A Facebook user asked for the snap.
What one woman scolded in the comments: "She's the 'ready to grow' type, posting pictures with her face made up and wearing a branded hospital gown."
"I think it's weird that everything on Instagram has to be staged and 'square' so that everyone can see it," added another. "Surely a quick, tired selfie would have been more appropriate."
"Is it necessary to have a full face for this ad?" a fourth single commented.
Others supported the Australian's choice, writing that they wished to look 'just as good' during pregnancy and praised her perfect appearance before birth.
"Every man for himself," wrote one woman. "It's not my style and I couldn't do it, but she's about to have a baby so she can do whatever she wants."
FOLLOW US ON FACEBOOK FOR MORE NEWS ON THE FOX LIFESTYLE
"I guess she was in early labor and took the time to capture a memory that she can keep forever," added a mother. "I had four children and every job is different."
"I have mixed feelings about this," someone else admitted. "If she's happy, who am I to tell her what to do, but I also think it makes women look glamorous even during work."
CLICK HERE TO GET THE FOX NEWS APP
This article originally appeared on The Sun.